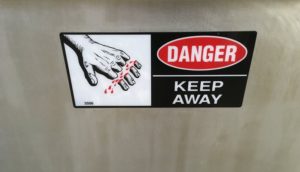 There are so many indirect costs to an employer when an employee is injured and none of these costs are covered by an insurance policy. These costs are not insurable and are not always easily identifiable but do impact the bottom line. These indirect costs are not always tangible payments either and could be as simple as the opportunity costs, such as loss of potential customers.
The following are some of the examples of indirect costs:
Potential loss of relationship with customer;

OSHA and other regulatory fines;

rescheduling and training staff;

cost of re-hiring and training;

loss of employee morale;

reports and paperwork;

reduction of efficiency;

claims handling time;

loss of productivity;

equipment damage;

investigation time;

supervisory time;

disruptions; and

overtime costs.
Pre-Injury Management is perhaps the most overlooked or ignored part of the injury management process and our solutions are the center-piece of our conversations with clients. If the employer does not have a plan, the employer's direct and indirect costs will skyrocket.
If you are a CPA, lawyer, banker, or other advisory service to industry, chances are those you serve do not have a plan and I can help.
Derek Wirz
423-504-4647